RH Financial Consultants.
Website modernisation and ongoing SEO for a small financial advisor firm.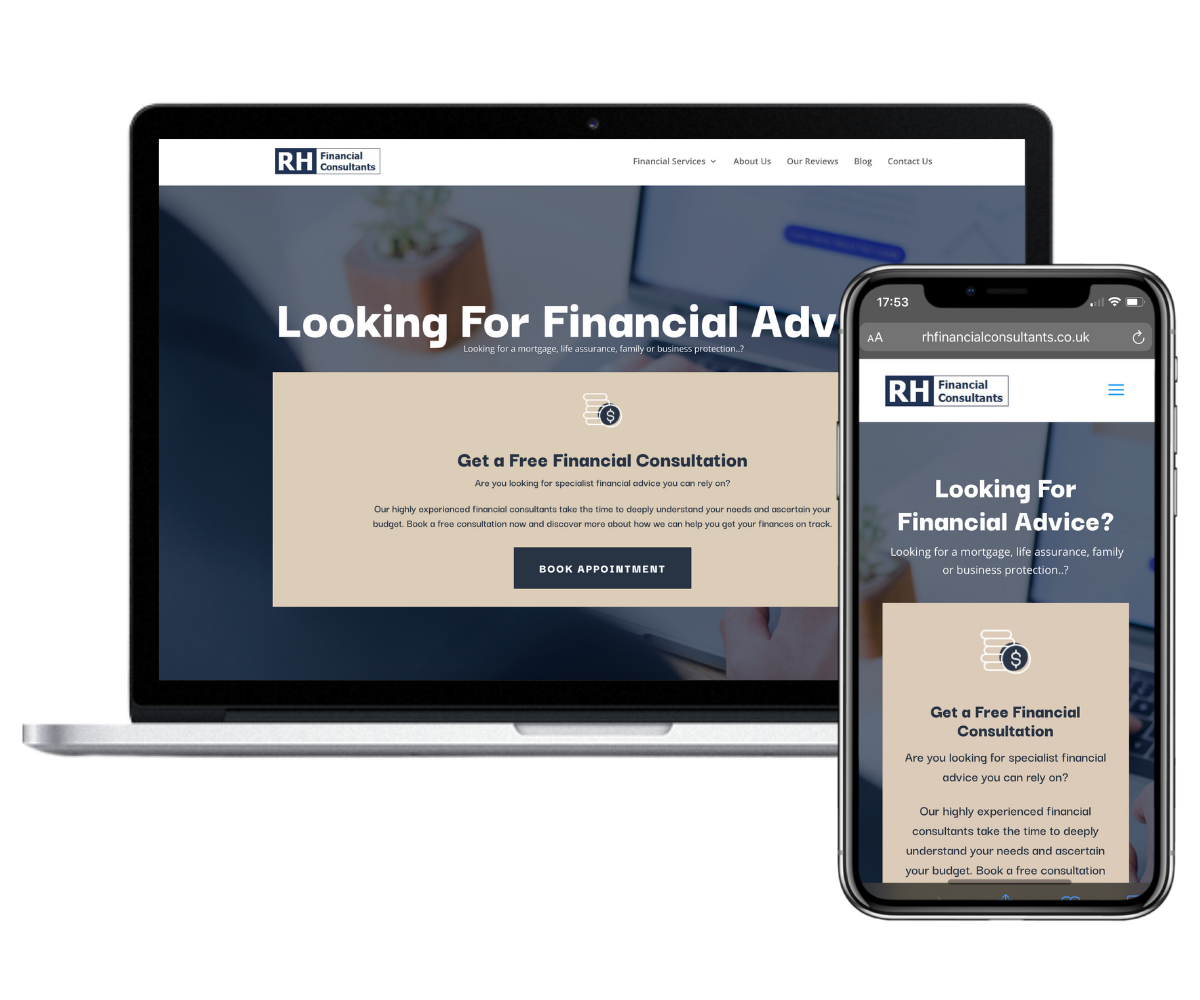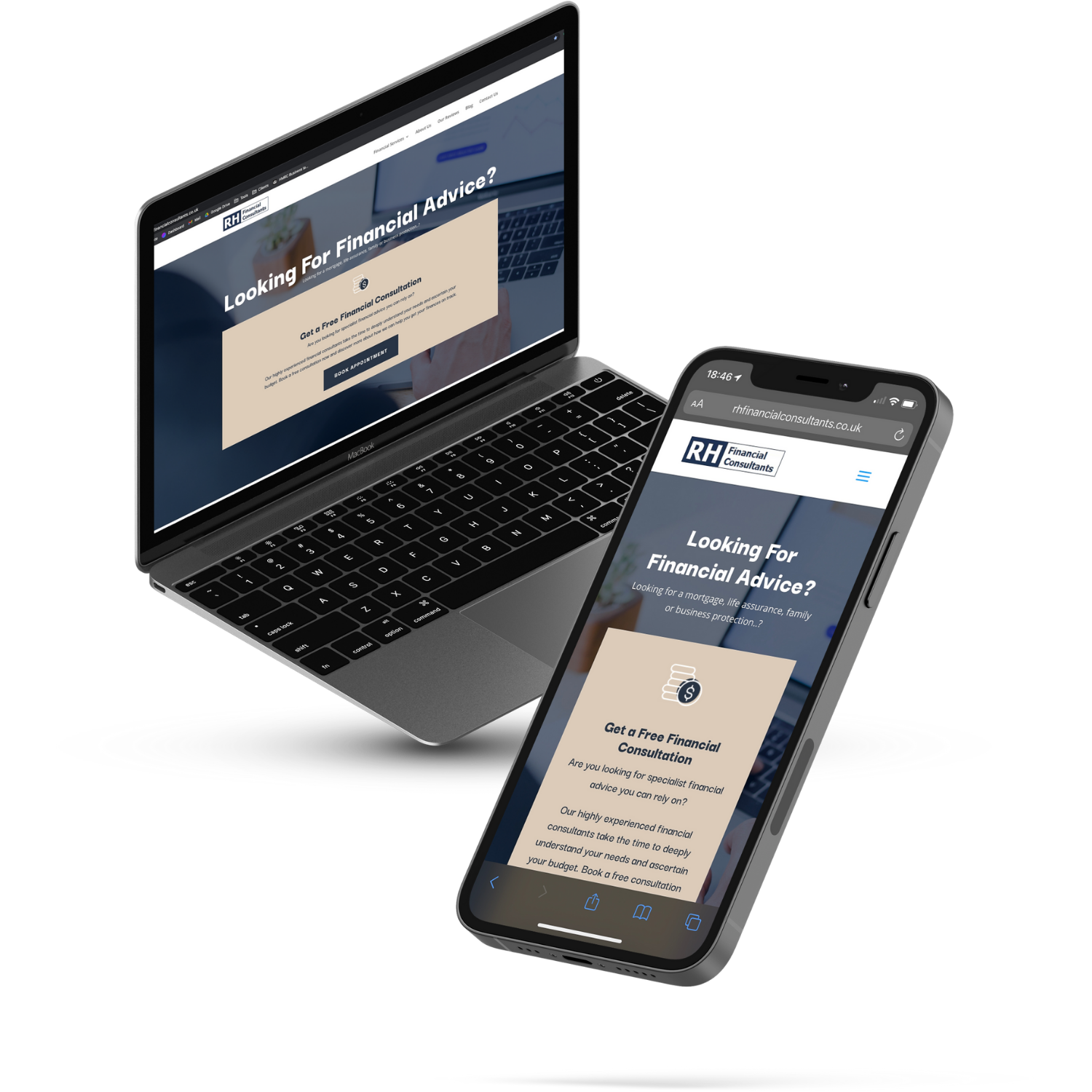 Rebuilt From The Ground Up.
Tasked with modernising an aged website built on WP Bakery, we re-hauled the entire website. Applying a modern design with revamped typography and colours, removing the outdated plugins and completely recreating the entire site page-by-page using DIVI to give us complete design control and technical reliability.
Technical SEO Perfection.
Using our immense technical SEO knowledge, the site has been built from the ground up following all SEO best practices to ensure no coverage, linking or cannibalisation issues.
The entire URL structure of the site was overhauled to add structure and clear navigation, in line with Google's webmaster guidelines.
Paired with our hosting and CDN service, the site is now lightning fast, achieving brilliant speeds on both mobile and desktop.

Using our expert website migration knowledge, the site was seamlessly carried over, without a single broken link or redirect insight. By running through the site with a fine-toothed comb we ensured that once the site went live, each and every internal link had been updated with 0 broken or link to redirects on site.
Although it's still early days, we have already seen some fantastic results from the new website and ongoing search engine optimisation. One challenge faced on this project is targeting keywords, as all content is regulated by the Financial Conduct Authority, we are starting to see improvements based on our new content and are now ranking in the top 5 positions for over 22 keywords!
Increased Conversion Rate
"Blank Slate took the time to understand our business and completely revamped our site to maximise the potential, taking into account our services and clients and using SEO experience. They are definitely passionate about what they do and put in a great deal of time and effort into achieving a great result. Over and beyond." 
– Richard Hancock, Owner Of RH Financial Consultants.
Are You Ready To Maximise Your Online Potential?