Small Business SEO Service.
Grow Online.
If you are looking to generate more customers from search engines, then look no further. At Blank Slate Digital, we are a specialist UK SEO agency, dedicated to helping small businesses grow online. Our mission is to improve your digital presence organically, this gets more traffic to your website and more paying customers for your business.
With years of experience helping a huge number of brands grow their presence on Google and other search engines, we dedicate ourselves to offering a unique blend of creativity and technical expertise to develop groundbreaking search engine optimisation campaigns.
We Make You The Answer To What People
Are Searching For.
In the last 20 years, consumer habits have completely changed and a lot of small businesses have found themselves being left behind. The new digital landscape is ever-changing, with customer journeys constantly adapting and now, usually begin with a search engine.
Search engines are a powerful tool for business growth that you should capitalize on, and it's not just reserved for big companies. Small brands can leverage search engines to get more online and in-person customers.
By optimising your website for the revenue-driving keywords your customers are searching for, we can make you show at the top of the search results page, giving you a fantastic return on investment.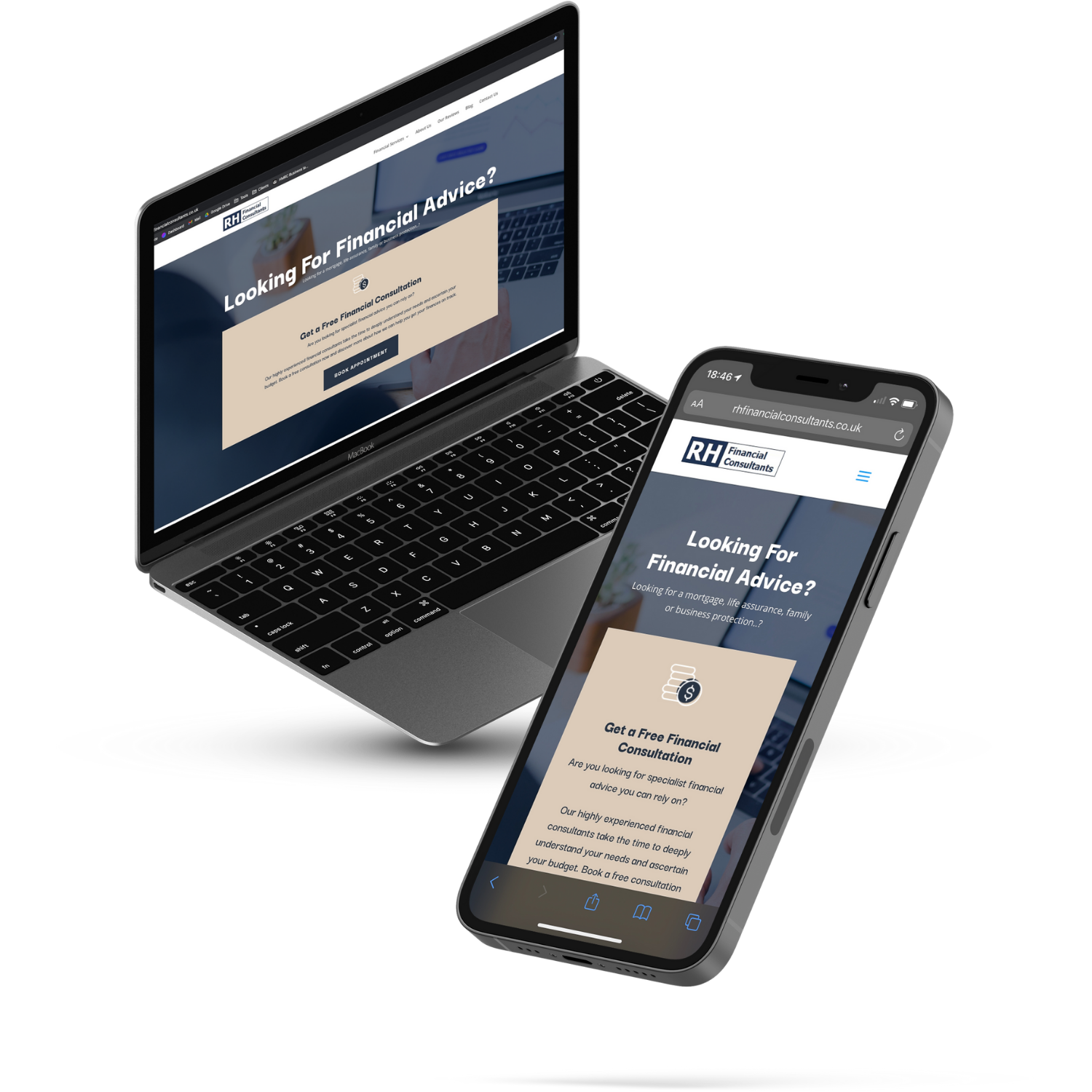 A 52% increase of organic users, in 3 months.
Discover how we created a massive return on investment for this financial advisory firm through a beautiful new website and ongoing SEO.
Our Winning Approach To SEO.
By leveraging search engine optimization, your business can reach new and existing customers. Our techniques are proven to increase your website's traffic, beat competitors, and get you a fantastic return on investment.
As an SEO agency devoted to helping small businesses, we provide custom-made solutions for brands. We use a data-driven approach to craft the perfect strategy that is completely tailored to your website.
Search-Led Strategy
Every single project we take on begins with in-depth SEO audits that cover the content, technical SEO and authority of your website. From these industry-leading audits, we have a huge amount of data that we compile and use to create a tailored SEO strategy for your website.
Unlike others, our entire strategy revolves around what you need. More conversions from your website? No stress. Want to increase your brand awareness and get your name out there? No problem. Whatever your needs, our bespoke strategy is tailored to your business to ensure you get the best possible return on investment.
Technical Brilliance
Using our specialist technical SEO knowledge, coupled with our in-house web developers we can ensure perfect site health, incredibly fast loading times and strategic URL linking structures to help you rank for business-growing keywords.
Content That Gets Noticed
Simply put, we craft fantastic content that ranks in the top spots of search engine results. Fully integrated with our bespoke keyword research, our transactional and informative content both work in tandem.
We implement a content-structure strategy onto your website, where blog and informational pieces not only rank for keywords on their own but by using strategic internal links and structures, add weight and authority to your transactional pages – allowing you to rank for even more competitive 'parent' keywords.
Making You The Authority
As part of your bespoke SEO strategy, we create a link building and digital PR plan that is specifically focused on your niche. We take backlinks seriously, strictly adhering to Google's guidelines and only following whitehat techniques.
By taking a quality over quantity approach to link building we strategically and effectively build links to your website, boosting your authority and allowing your website to rank for even the most competitive keywords in your niche.
Data-First Approach
Everything we do is backed up by data. Outlined in your initial and ongoing SEO audits, as well as within our weekly and monthly data checks we take full advantage of all the user, audience, journey and conversion data available.
Just a couple of the tools we use are; Google Analytics, Google Search Console, Ahrefs, Sitebulb, HotJar and many more. 
And to give you full transparency, we create you a bespoke reporting dashboard on Google Data Studio which automatically updates, allowing you to see all the SEO data you need anytime, in one easy place.
Boost Your Online Presence.
Our tailored SEO strategy will allow potential customers to find your business online through search engines.
Get More Website Traffic.
Our optimisations target the right areas of your niche to ensure you out-perform your competitors and elevate your brand's profile.
We ensure your website is as streamlined and user-optimised as possible to leverage new traffic into paying customers.
SEO For A New Generation.
Our SEO service is tailored to your business requirements in order to fuel your online growth. We combine technology, creativity, and strategy to create a digital presence that is optimised for the new generation. We promise to deliver technical excellence and innovative strategies to our clients for consistent growth and success online.
Why choose Blank Slate Digital as your SEO provider?
For years, we have provided impeccable SEO services to small and medium-sized businesses. We set ourselves apart by truly caring about our clients and their return on investment.
Simply put, if we don't think something is in the best interest of your business, then we will not offer it to you, even if that means we miss out on revenue. By growing our clients, we grow too and this philosophy is the main reason for all our fantastic results, reviews and 100% client satisfaction rate.
Why is SEO important for small businesses?
During the last few years, consumer habits have drastically changed, and a lot of small businesses have fallen behind. Optimising your website for search engines is essential to ensure that you are in front of your customers at the right time.
Without SEO, your business will be much harder to find online, and this allows for your competitors to take advantage. A good strategy will spot the gaps within your niche and allow you to capitalize on the millions of searches made every day.
What are the benefits of SEO for small businesses?
No matter if you are a small online store or a local hairdresser, SEO can be adapted to perfectly suit your business needs. From improving your conversion funnel to local SEO, this type of marketing holds huge potential for any kind of small or medium-sized business.
"Blank Slate took the time to understand our business and completely revamped our site to maximise the potential, taking into account our services and clients and using SEO experience. They are definitely passionate about what they do and put in a great deal of time and effort into achieving a great result. Over and beyond." 
– Richard Hancock, Owner Of RH Financial Consultants.
Book A Free Consultation.
Discover how we will grow your business.