Making You The Go-To Business
If you're running a small, local business, you know that your customers are most prominently in your area. Local SEO helps build your business's reputation and familiarity in your local area by utilising the digital tools at your disposal.
At Blank Slate Digital, we know how to use local SEO techniques to your advantage by communicating the local relevance of your business to search engines. Through several different methods, we can show search engines that yours is the go-to business in your area for the products and services you provide.
Utilizing local ranking factors
Google's algorithm is ever-changing and the signals it uses to rank local search results are highly refined. However, there are a number of different factors that have been proven time-and-time-again to ensure a business ranks well for the relevant search terms if utilised correctly. These include:
On-page optimisations
Google Business Profile (GBP)
Citation signals and NAP consistency
Social signals and reviews
Behavioural signals
As more businesses come to realise the importance of SEO, ranking high on relevant search engine results becomes more difficult. This is why it's essential to understand how to use these signals to your advantage in order to achieve search success.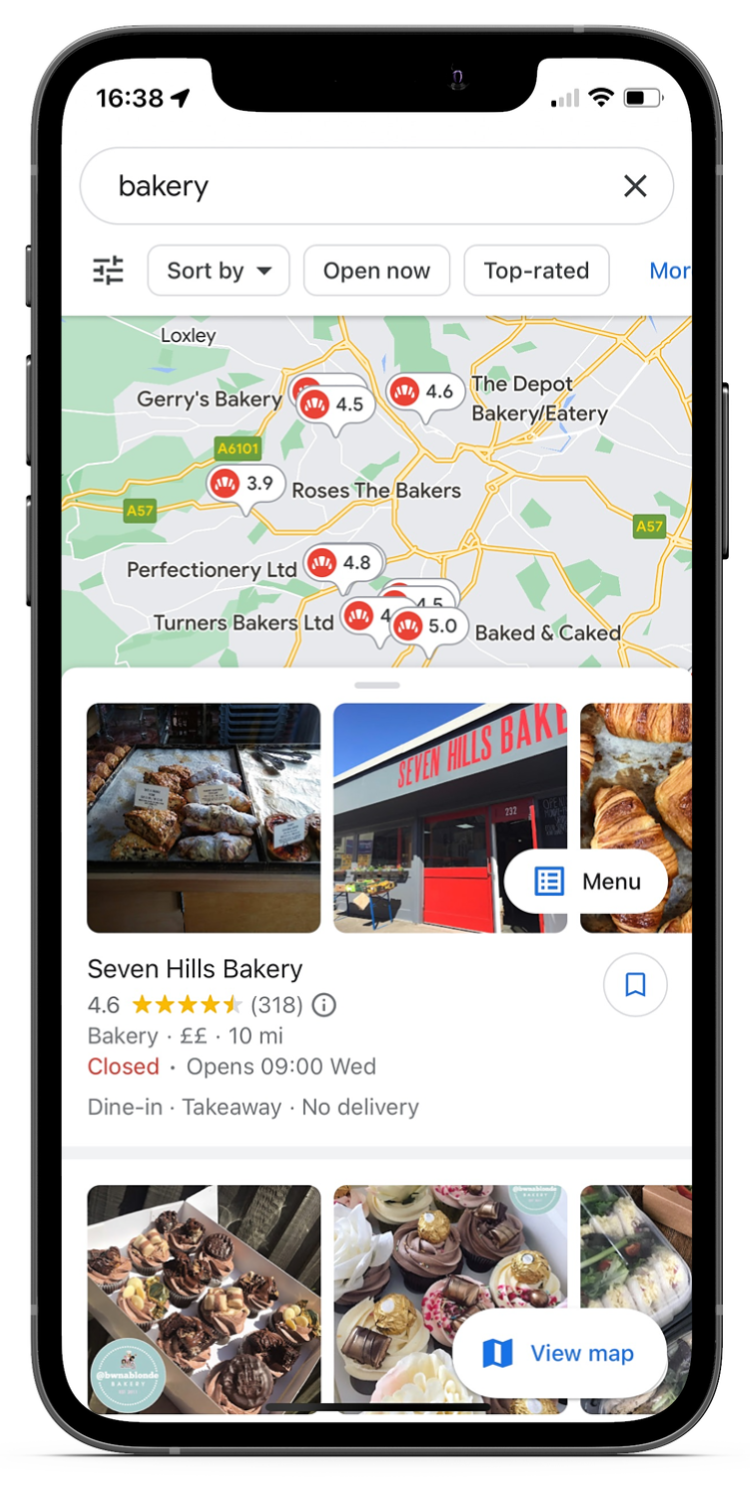 Hi, I'm Toby!
Founder of Blank Slate Digital
I created Blank Slate Digital in 2020 with one simple goal in mind, to help grow small businesses.
In the past, I have worked on some of the biggest brands in the world and I want to leverage my experience and knowledge to provide a quality service for SMEs. I pride myself on transparent recommendations and affordable pricing in order to get my clients the best results possible.
Focused On Your Local Audience.
A fully comprehensive strategy is essential when it comes to mastering your local SEO rankings and the best place to start is through your existing and planned content. At Blank Slate Digital, we can use the following services to your business's advantage.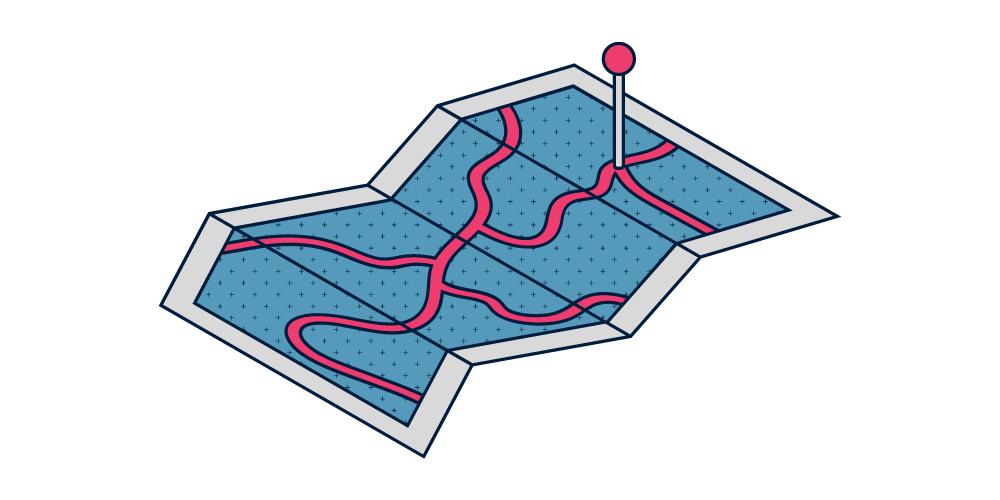 Local Keyword Research.
Your customers will find your business through searching for the topics you cover, so having the right keywords in place on your website and your Google Business Profile listing is crucial for success.
This is why having detailed keyword research methods in place is one of the most important parts of your local content strategy. We will find the keywords that perfectly align with your audience's search intent, covering all areas of your potential customer base so they can find you easily and quickly.
Content Optimisation.
In finding the right customers for your business, you need to ensure that all the information you put out there on the internet is accurate, detailed and engaging. Once we've completed your detailed keyword research, we will then ensure your content is up to par.
As a part of our local content optimisation, we will ensure your business details and locations are fully understood by search engines so that you'll begin to appear for the right searches. We will also perform a content review on your entire website as well as reviewing and optimising all your existing location pages.
Google Business Profile Optimisation.
Having your Google Business Profile up to scratch is vital if you're looking to build your local presence on search engines. With this free tool, you can manage your public information, your Google Maps listing, your Knowledge Panel and more. As a part of our local SEO services, we optimise your GBP to build your credibility and local visibility.
Technical SEO.
Technical SEO optimisations are always essential when it comes to increasing your rankings and this is no different for local SEO services. Your website should always be mobile-friendly with a positive user experience and quick site speeds to ensure that you're competing properly with other businesses on both a local and national level.
Our local SEO services include optimising your website for crawlability and indexability – our technical audits are second-to-none and have been proven time and time again to be effective.
Local Authority Building.
As with all SEO strategies, if you're looking to be much more prominent in search engine results, backlinks are your friend. Listings in local directories and features in your local press can make an enormous impact on your local rankings, which is why we offer professional digital outreach and backlink-building services.
A 52% increase of organic users, in 3 months.
Discover how we created a massive return on investment for this financial advisory firm through a beautiful new website and ongoing SEO.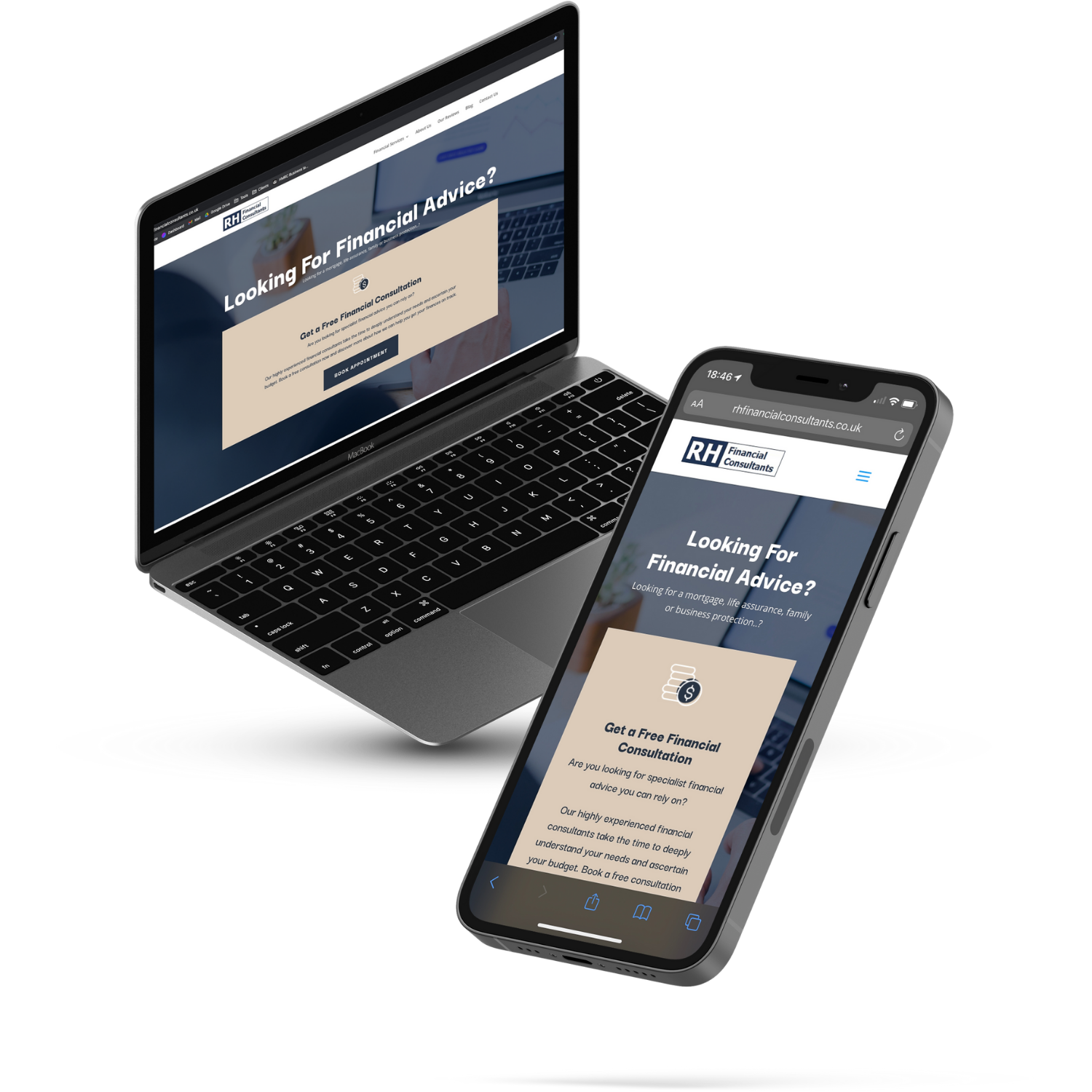 Local SEO makes you a household name in your local area. We make it so that anytime someone is thinking about your product or service you spring to mind.
As the world moves online more and more each day, it's essential to build and maintain the presence and local reputation you might already have, just in a digital format.
How do I improve my local SEO?
Improving your local SEO isn't a one-size-fits-all technique – everything needs to be tailored to exactly fit your business and audience needs. There are a number of optimisations you can make that will signal to search engines that you're active, trustworthy and relevant for local searches. Improving the content, technical SEO and local authority of your business is the best place to start.
Why is local SEO important?
Local SEO allows you to target people in your area who are looking for your services. By displaying all the important information about your website online, including the address and phone number of your business, you'll be able to attract a wider customer base by answering their query faster. You can also highlight and promote the type of products or services you offer, making the customer journey much smoother.
How much does local SEO cost?
Our local SEO services are dedicated to getting your business a good return on investment. Our all-encompassing SEO packages start at £350, but if you are looking for a purely local SEO service, book a free consultation and we can discuss bespoke pricing and work out if it's the right move for your business. Simply put, by growing your business, we grow too, so we will never offer a service unless we are confident you will get a positive return on your investment.
Use Local SEO To Your Advantage.
As your committed local SEO agency, we know that being seen by your audience online can do incredible things for your business. That's why we're dedicated to helping small businesses achieve their core goals through our specialist bespoke local SEO services.
Blank Slate Digital has a proven track record of building fantastic strategies for our partners that truly deliver. We put your business at the forefront of our mission, creating content and technical optimisations that provide the results you've been looking for.
If you're ready to put your local business on the map, get in touch with us today and you'll receive a free consultation!
Book A Free Consultation.
Discover how we will grow your business.