Grow Online With Affordable & Effective SEO Packages.
Small businesses can often find themselves priced out of search engine optimisation services, but we're here to offer an effective solution which allows you to rank for the keywords your customers are searching for.
We offer cost-effective SEO packages that cover all aspects of your website, providing a tailored campaign that perfectly fits your audience. Nothing annoys us more than fluffy figures so our detailed and transparent reports (included with all packages) show you the data you actually need. As a small business ourselves, we know nothing matters more than the bottom line so you can rest assured that every activity we undertake has your best interests at heart.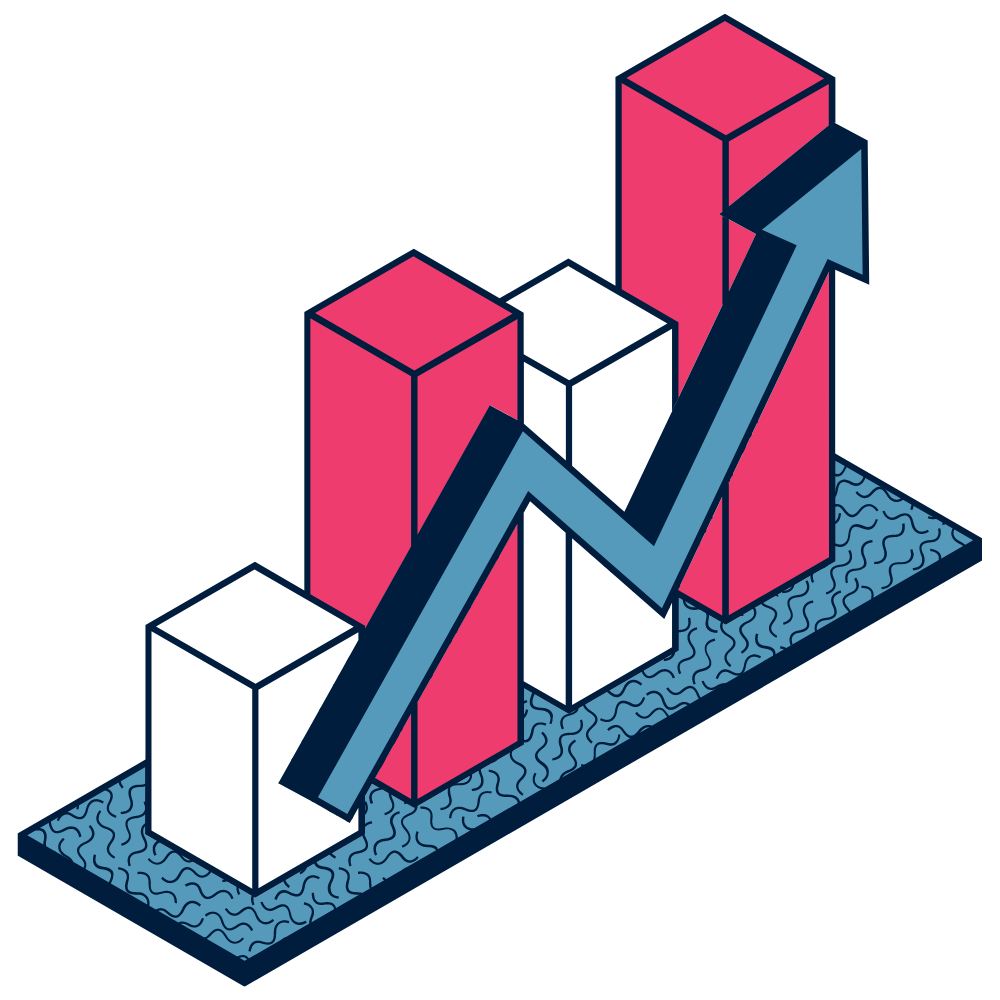 Perfect if you plan on writing all of the content.
Perfect if you plan on writing most of the content.
Perfect if you plan on writing some of the content.
Simple Plans Dedicated To Your Return On Investment.
We pride ourselves on only offering you a service if we are confident you will see a fantastic return on investment. By growing your business, we grow too so it's in our best interest to improve your website and position it for keywords that drive real value.
Since the start of Blank Slate Digital in 2020, we have never aggressively marketed ourselves or pushed services onto those who might not need or understand them. Instead, customers come to us. Either because of our fantastic reputation, or the value they have received from learning about digital marketing on our blog.
We only offer SEO and web design services. Why? Because we are the best at them. A jack of all trades is perfect if you are looking for a man with a van, but if you want to get the best finish on your kitchen, you find a specialist fitter. The exact same principle applies to your website. Although we have a great understanding (and experience) of other marketing disciplines – such as paid media – we only offer the things we are best at. If during your free consultation, we think a different path will get you better results, we are happy to give you some tips and recommendations and what you should be looking at.
Boost Your Online Presence.
Our tailored SEO strategy will allow potential customers to find your business online through search engines.
Get More Website Traffic.
Our optimisations target the right areas of your niche to ensure you out-perform your competitors and elevate your brand's profile.
We ensure your website is as streamlined and user-optimised as possible to leverage new traffic into paying customers.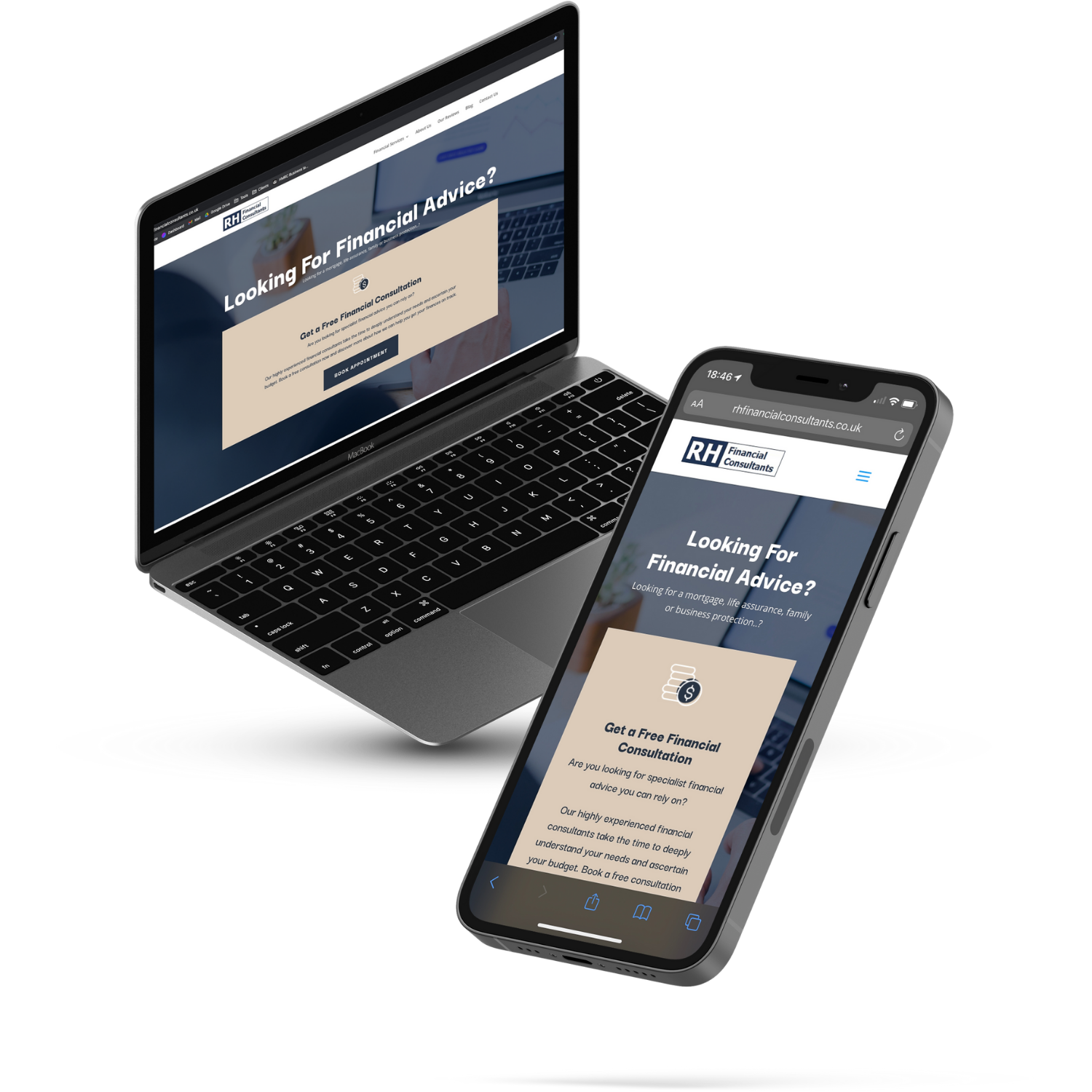 A 52% increase of organic users, in 3 months.
Discover how we created a massive return on investment for this financial advisory firm through a beautiful new website and ongoing SEO.
What We Include In Our SEO Packages.
Just because we are clear and honest with our pricing, doesnt mean we skimp on the service you receive, and no we don't do anything dodgy like buying links (eww, gross). If search engines are smart enough to understand and index trillions of web pages, they're going to know if you are trying to trick them. Instead, we follow every single best practice in the book and reap the benefits.
All our SEO packages contain the following, however, depending on your budget, the amount of content we produce does vary. When you book an initial consultation, we have a good chat about what resources your business has for content creation and provide a recommendation that fits – so that you get the best value for money.
Keyword Research
The first step in any SEO strategy, we do not put a limit on the number of keywords we research, but instead create a tailored list that will drive the most value to your business. From there, depending on the package you choose, we will select a number of them to track against and treat them as key performance indicators.
Our keyword research is structured with parent keywords, their long tail variants and the accompanying informational queries. From here, our content strategy is developed with target keywords assigned to various stages of the customer journey and your marketing funnel.
Technical SEO
Optimising the technical aspects of your website is essential to the success of any good organic strategy. Our technical SEO service includes everything from XML sitemaps to page experience and everything in between.
Having a technically-sound website sets up the foundation for the success of your SEO package. We have the perfect blend of marketing and development resources to successfully identify, fix and improve your website experience for both users and search engines.
Content Optimisation
Along with your bespoke keyword research and technical optimisations, we devise a content strategy that is devoted to getting your website in front of the right audience.
No matter if we are optimising your current content or creating brand new pages from scratch, all our content and keyword optimisation is perfectly aligned with Google's guidelines. In a nutshell, we create content for humans, not for search engines.
Competitor Analysis
SEO is naturally competitive. There are only 10 spots on the first page of search results and users rarely navigate past this.
The success of your organic search campaign is dependent on what your competitors are doing. We analyse all your closest competitors and keep an eye on what they are up to – this ensures you will always be one step ahead so they will never be able to pinch any of your rankings we worked so hard to get.
Link Building
As part of our SEO packages, we include basic link building. This consists of directories, guest-posting and possibly some limited 'quick-win' PR campaigns. We focus on quality over quantity and do not promise anything that cannot be guaranteed, because, at the end of the day it's not our decision if a 3rd party does or does not include a link to your website.
We find the best and most legitimate strategy you can have to improve your website's authority and backlink profile is through fantastic content. Our clients find they naturally build a tonne of backlinks, due to the brilliant content we implement on their site.
If you are looking to make a splash in big media publications, then I'm afraid we do not offer digital PR as part of our service and would instead refer you to our specialist partner.
Book A Free Consultation.
Discover how we will grow your business.