What is a Google Core Algorithm update? Unlike other changes, a Google core update makes broad and sometimes significant alterations to the search algorithm and operation systems. While most updates tend to go unnoticed, core updates get lots of attention in the industry as people notice their effect on organic traffic and search results.
The December 16th 2020 Google Core Algorithm update created some big waves according to many data sources and as a result, we saw some notable movements in the SERP rankings after the update.
As with most Google Core updates some industries are far more affected than others. But with this update, it's pretty clear that the rollout had a worldwide impact, with most industries seeing SERP fluctuations.
Some of the most affected industries are:
Health (desktop & mobile).
Real Estate (desktop & mobile).
Law & Government. (desktop & mobile).
Travel (desktop).
Finance (desktop).
Jobs & Education (mobile).
Pets & Animals (mobile).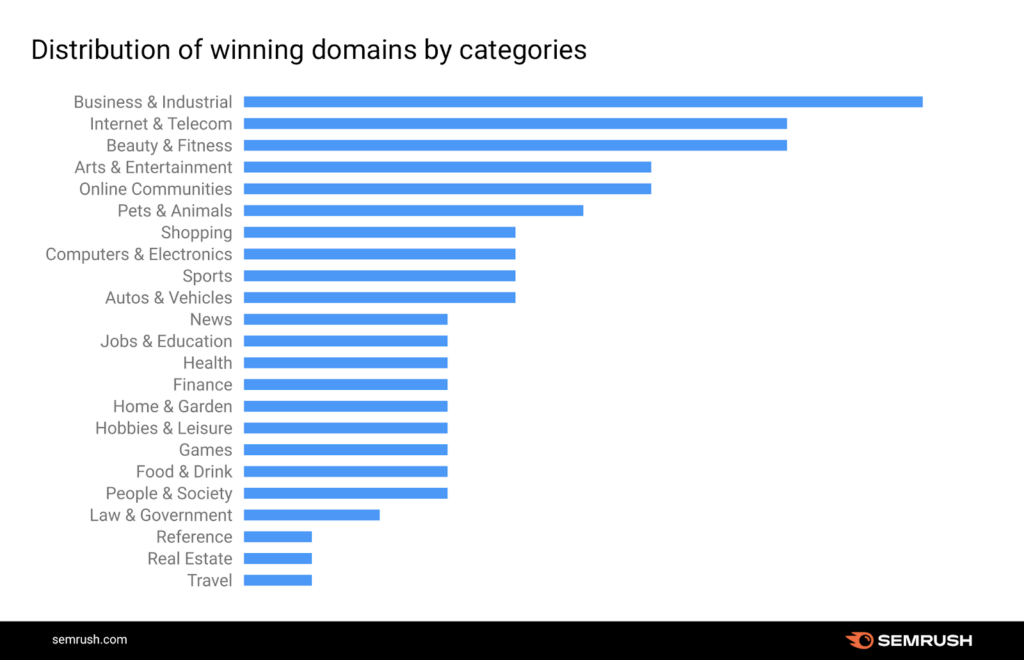 Source: SEMRush
How often do Google core updates happen?
Typically, Google has a core algorithm update several times a year, generally every few months. However, Google usually only announces the update a couple of days before the update, and some updates can take several days or weeks to fully roll out.
There are a few ways you can find out when a Google core update is on the way;
What should you do if you are affected by an update?
What should you do if you have seen fluctuations or drops in your rankings due to a core update? Well, as google can pretty much do whatever they want with these core updates, you shouldn't immediately panic over granular daily or even weekly data. These types of updates tend to iron themselves out over time and often it is found that the best way to deal with a core update is to simply continue best SEO practices on your site. Remember that if your site has been affected, it has most likely affected every one of your competitors in your industry also.
However, there are some methods that have been found to try to brace your site for future updates;
Solve any negative user experience blockers.
Review the site on expertise, authoritativeness, and trust.
Discover and rectify and quality problems caused by technical SEO issues.
Find and rectify all low-quality and thin content on your website.
Make sure your site does not have deceptive advertising.
Quality content is always key
Google has always been looking to rank the highest quality, most relevant piece of content for a given query, and the December core update further reinforced this. Google has reiterated that site owners should focus on building the best content based on what users are searching for.
Great content can always still win even if the website has other major SEO issues. This is why on the results page, you can see some sites that have many technical SEO issues that still rank and that are not being impacted heavily by core updates. This also applies to sites that have a ton of authority, these sites can rank very well despite having other issues.